Oct 17, 2013
1,204
1,404
113
36
I will preface this with, there is no wood stove or boiler thread on here... hint hint admin...
I figured we all like pics and build threads so a retro fit thread might be interesting, right? Anyway, I had the old double oil barrel stove in the shop till this last few weeks. They were getting thin, about to fall apart, and the top barrel was filled with creosote. So I needed new heat for the shop.
Found this on craigslist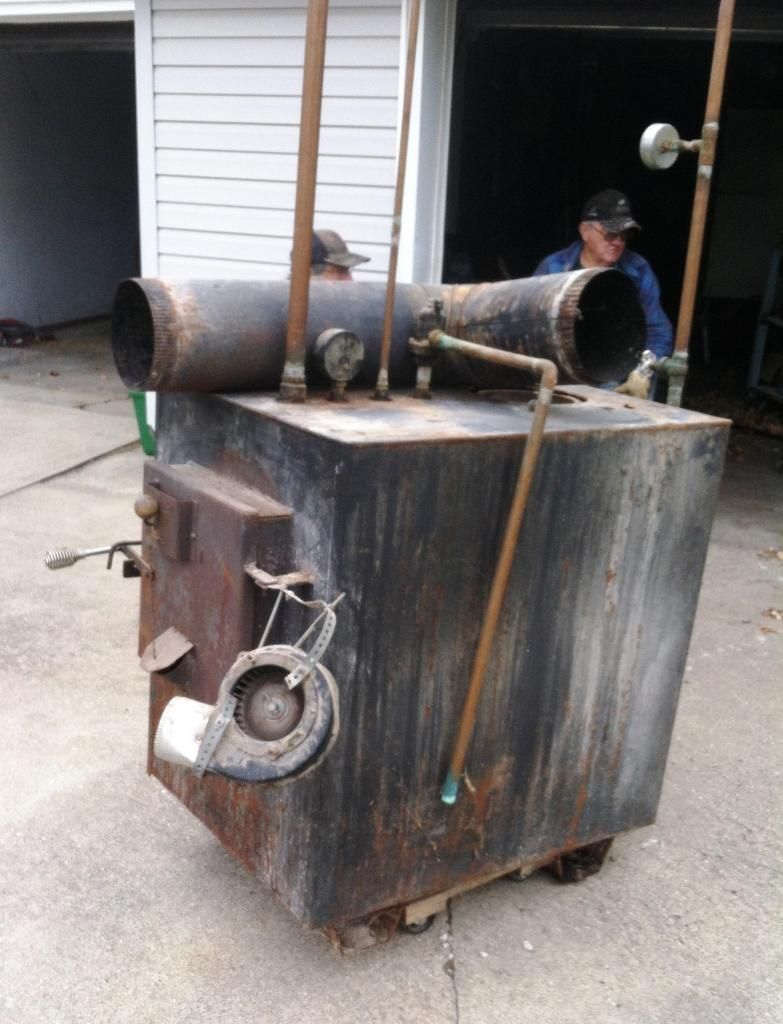 From what I can ascertain, it's a wood add-on boiler that would be run in tandem with a propane/natural gas boiler for radiant house heaters. I can't find a boiler plate tag on it anywhere. There was barely enough of an OEM sticker around the wood knob on the front to tell it was a professionally made unit but still couldn't make out a name or brand or model at all. The fan dangling off the front is something someone put on it so that you could jet air in the unit quicker to heat it up or force draft it.